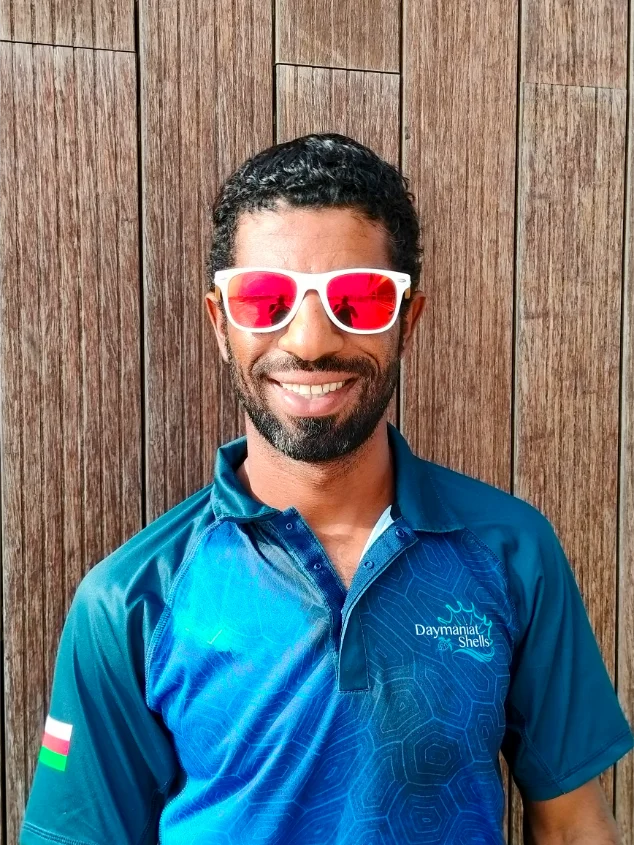 Captain Fahad
Fahad was Born and raised in Bander Khairan village just outside muscat. Captain Fahad started to work right after finishing school in different dive centre all around muscat. First as a helper, boat crew, after as Divemaster and Captain. He gain more and more experience until he was ready in 2016 to start his own company. Captain Fahad loves the sea, he will make sure you will have the best experience when joining his trip.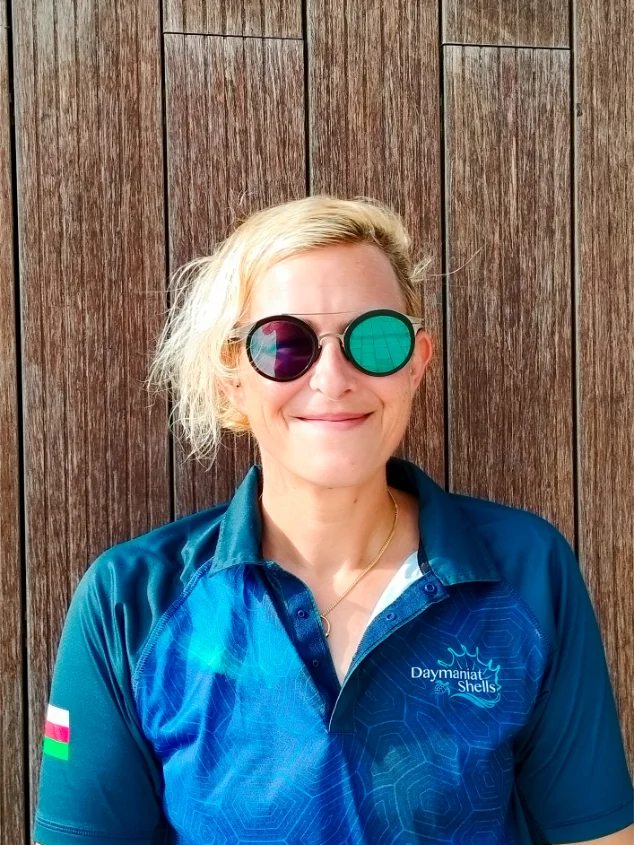 Lea (Office)
Lea, originally from Switzerland, came to Oman in 2013. She was working as a diving Instructor and Dive centre manager for one of the best Dive centre in muscat. Together with Captain Fahad she started Daymaniat Shells in 2016. Lea will be the first contact when you inquire about a trip with Daymaniat Shells. She Takes care of the office and makes sure everything is ready for the captains to go out to the Daymaniat Islands.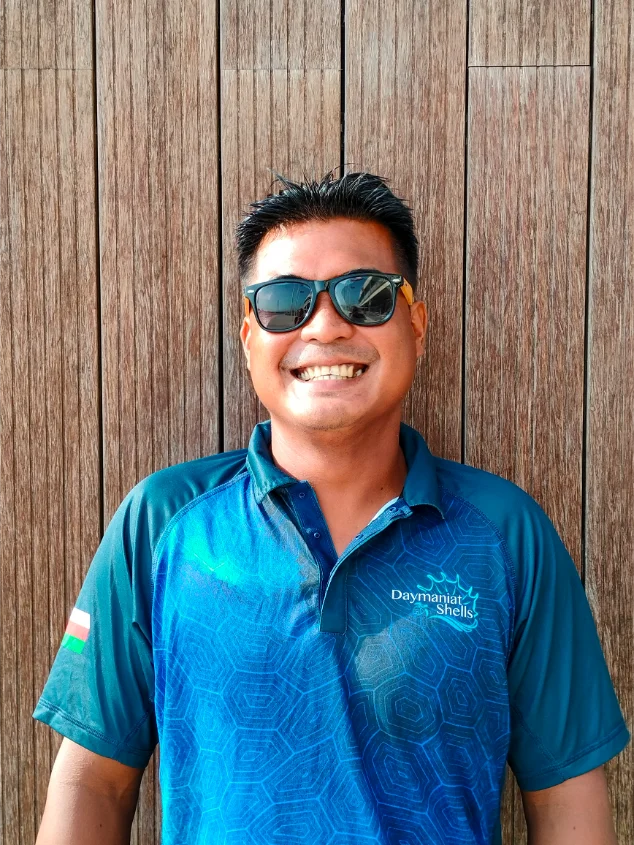 Captain Alvin
Captain Alvin is originally from the Philippines from the beautiful island Mindoro, porta Galera. He was working as a chef and as crew on a big Catamaran. Alvin learned to drive smaller boats back home in the clear waters just in front of his house door. Alvin joined Daymaniat Shells in 2021 as a Boat Captain. He is a polite, happy Captain who will always make sure everyone on his boat has the best day.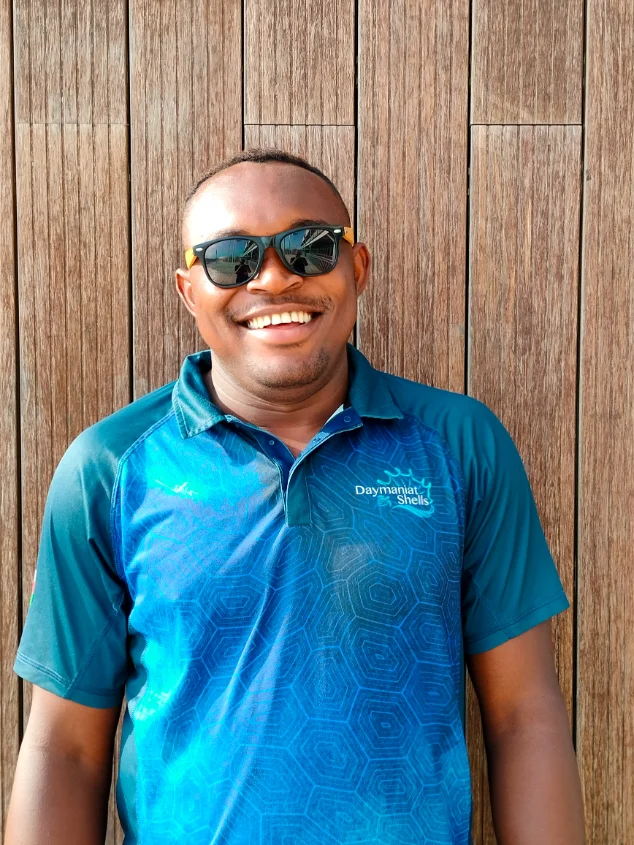 Captain Mboana
Captain Mboana is originally from Kenya, a beautiful island called Lamu. He started working as a Boat crew and later as Captain already back home right after he finished school. Captain Mboana was working 4 years a Boat Captain in muscat before he joined Daymaniat Shells in 2022. Mboana is a quiet personality with a big smile for everyone.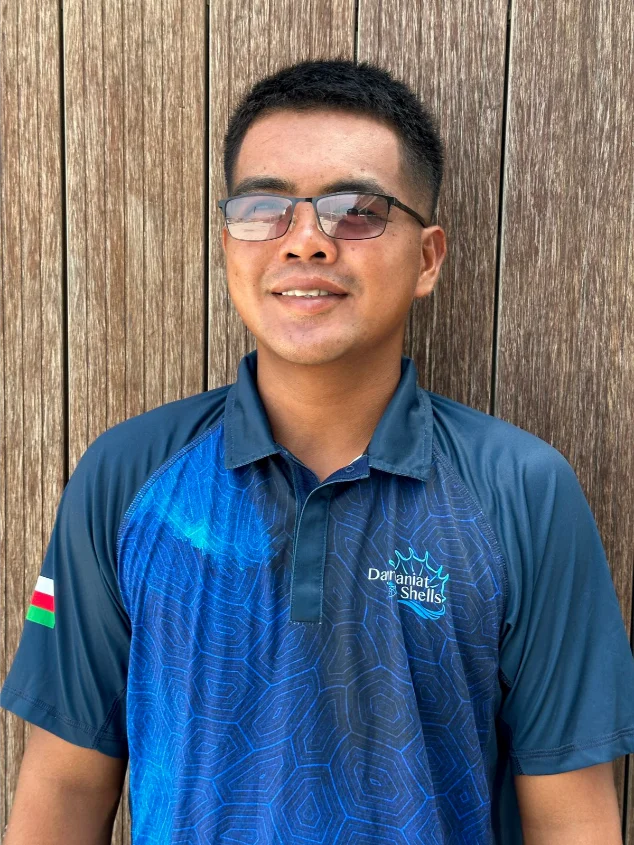 Captain Joshua
Captain Joshua is the newest member joining our team. He is originally from the Philippines from the beautiful island of Mindoro. Joshua was driving smaller Fishing Boats back home and is currently learning everything about the sea of Oman and the marine life. Joshua is receiving training from Captain Fahad to become a certified Captain. Joshua is a quite person and still a bit shy. He is very customer oriented and he will make sure you will enjoy the time with us on our boat.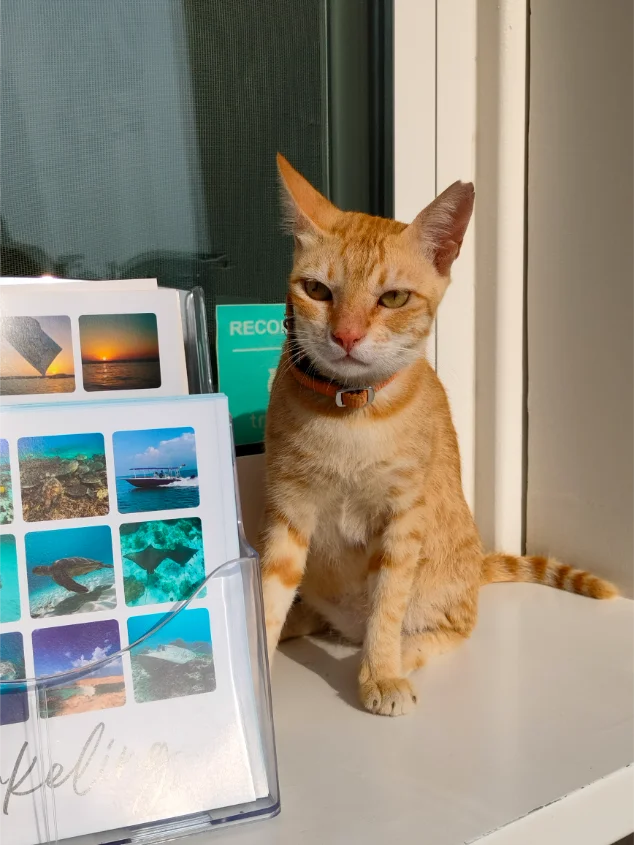 Trixie
Our Office Cat Trixie will welcome you at al Mouj Marina. She is character so get ready for some love bites and cuddles.